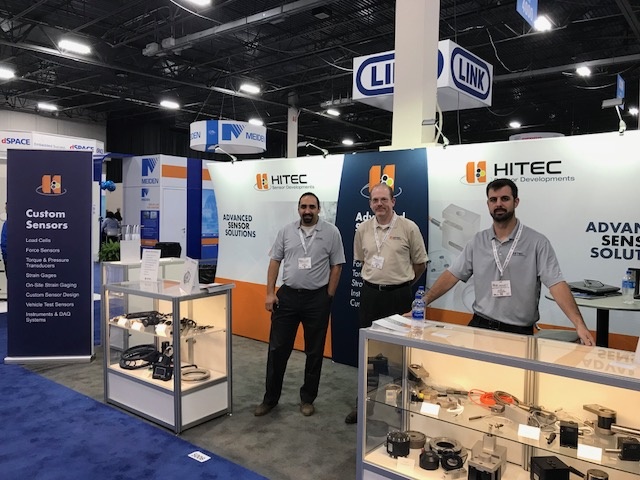 Are you spending a fortune shipping and storing your current trade show booths and want to find something lighter, easier to set up and more cost effective? Today's portable trade show displays are a viable solution.
Tension fabric displays have been spreading across trade show floors faster than dandelions invading my lawn in spring. The reason?
According to San Jose-based market research publisher, Global Industry Analysts, Inc., in its January 2015 Global Strategic Business Report on textile printing, "Soft signage, referring to printing of display graphics onto textile substrates, has been gaining prominence in recent times, due primarily to their easy storage, transportation and assembly, along with their recyclability."
Dye sublimation printing, which has been expanding for years in Europe and Asia, is finally catching on in the U.S., the report says. Dye-sub printers transfer color images up to 10 feet wide onto textiles to create vibrant, crisp, full-color graphics. It's no wonder so many small and medium-sized enterprises (SMEs) are making the move to soft signage.
Today, thousands of fabric trade show displays, hanging structures, booth backdrops, light boxes and other forms of soft signage are popping up in trade show exhibit halls, retailers, restaurants and museums worldwide.
If you're looking to make the most of your booth space, soft signage gives you the ability to create colorful, bold, digitally printed images and messages to promote your brand and attract more visitors. Dye sublimation printing has become the technology of choice for digitally printed fabrics like those used for pop up, modular, SEG or tension fabric displays.
Top 5 Reasons to Choose Fabric Trade Show Displays
1. Shipping and Drayage – Portable trade show displays are lightweight and pack in convenient carry cases, so you can save time and money by transporting them yourself as checked baggage or in your own vehicle. This eliminates the need for contracting a trade show freight carrier. If you choose to ship your display, make sure you read the section in your exhibitors' manual about drayage regulations, what the drayage contractor on-site handles, and fill out the drayage form, which is a form filled out by an exhibitor requesting the handling of show materials.
Drayage refers to the movement of exhibit materials from the shipping dock to your booth for show set up and back to the dock for return shipment at the end of the show or for delivery to your next show. The drayage contractor is responsible for handling your exhibit materials at a trade show. That includes transporting your crates from the loading dock to your booth, removing the empty crates and boxes from your booth after your exhibit is set up, and loading them onto a truck after the trade show.
If you want to cut down on the costs of shipping and drayage, go with a lighter weight exhibit such as a tension fabric display. Though not the only factor (e.g., number of items, missed delivery deadlines), the weight of your exhibit freight is a key factor in driving up shipping and drayage fees. Lighter fabric and lighter display structures, often constructed of recycled aluminum, translates to lower fuel costs.
2. Storage – Portable fabric trade show displays are designed to collapse tightly for storage and then quickly expand or unfold into full-size exhibits when it's time for the show. Depending on the number of trade show displays your company requires and storage space available at your own facility, a fabric display may eliminate the need for you to pay for off-site storage of your exhibits.
3. Installation and Dismantle – Set up of a tension fabric display is quick and easy and doesn't require a lot of manpower. Your own booth staff can easily set up a pop up, modular, tension fabric, or SEG exhibit at your booth.
4. Booth Space – Fabric displays by nature lend themselves to creative and innovative designs because of the flexibility of the materials being used. So if you need to stick with a 10×10 booth to stay in your budget, you can still stand out on the show floor with a fabric header, hanging structure, backdrop or fabric lightbox, which come in a variety of shapes and sizes.
5. Superior Graphics Quality – Combine digital fabric printing with a large attention-grabbing graphic and creative messaging and your portable exhibit can easily make a lasting impression on the show floor. Today's large, full-color, dye-sub fabric graphics are extremely sharp and the color saturation is second to none.
Conclusion
Whether you're a young startup looking to make a big splash at your next event or an established enterprise wanting to add some sharp graphics to your existing trade show booth, fabric trade show displays are one way savvy businesses can save time and money and stimulate sales leads.
For more streamlining and cost-saving tips to help make exhibiting at your next trade show a breeze, check out the Ultimate Guide to Trade Show Planning.