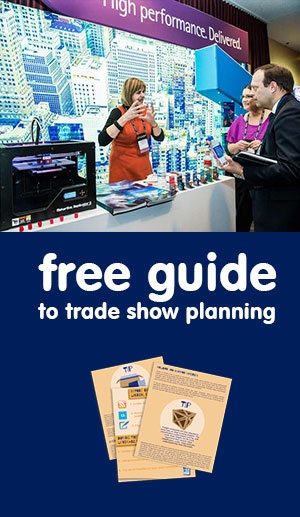 Download Your Guide!
The Ultimate Guide to Trade Show Planning will help you prepare for a successful trade show on a budget, harness the power of social media and get visitors to your booth without breaking the bank.
It includes an Early Bird Trade Show Checklist with essential tips on everything from how to save money on booth space, shipping and drayage to how to increase booth traffic and social media engagement.
Find out how to:
plan your trade show budget
use social media to attract attendees
make your booth interactive and fun