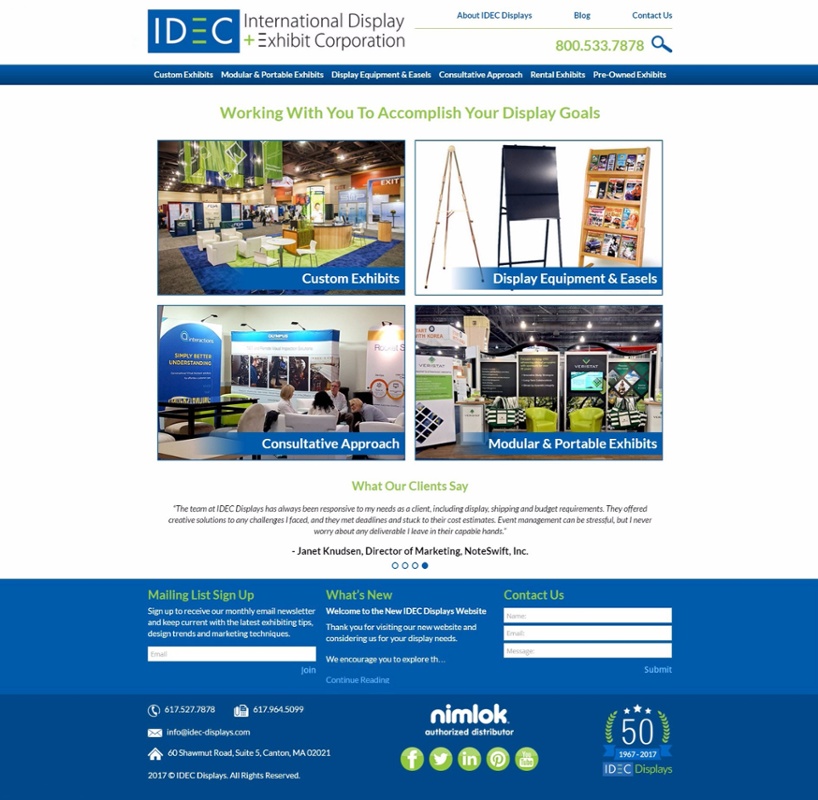 Hello and welcome to the new IDEC Displays blog! Here's where you'll learn about the latest trends in custom trade show booth design and technology. You'll also find the hottest display products, the best booth games, and the coolest social media and event marketing strategies out there. My goal is to share information here that will help you to attract, educate and engage the visitors to your trade show booths and leave a lasting impression that will turn them into leads.
The reality is your company may have years of experience, the most innovative products and cutting-edge services in your industry, but it is how well you present, package and deliver that information to your prospects that will attract new clients and grow your business. This applies online as well as on the trade show floor.
Case in point is IDEC Displays. I joined the IDEC Displays team in June as marketing director and what I saw was a successful business, but a digital diamond in the rough in terms of online presence. So, to mark IDEC Displays' 50th anniversary, we spent the past 8 months polishing that diamond by redesigning the website and growing a social media presence to better serve you: our clients, prospects, partners and visitors.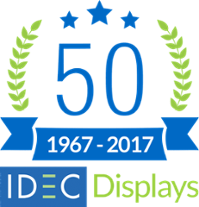 I hope you find the site and this blog a valuable resource. Try out our new search tool and partner links to discover the wide range of exhibit solutions, trade show booths, display products and rental options available to you here. Most importantly, I want to invite you to learn more about our consultative approach to trade show planning and trade show services, and how our experienced team of exhibit experts can work with you to help you achieve your marketing and display goals. In addition, we offer a variety of display equipment and easels.
Stay current with all our posts by signing up for IDEC Displays news and you'll have access each issue to one of our many trade show marketing tools. Since the site is now responsive, you can use your phone or tablet to read through it on the go.
Take the time to explore this new site to learn more about IDEC Displays and what we can do for you. Browse around and let me know what you think. Welcome!