Designing a custom trade show display is like jumping out of an airplane. The first step is a doozy but with the right training and experts to guide you, the sky's the limit on what you can achieve.
When I decided to jump out of an airplane the spring I turned 29, I knew there would be some training involved. I threw my Nissan Pulsar into gear on that sunny Saturday in April, feeling anxious and excited, and as fate would have it, Tom Petty's "Free Fallin'" was blasting on the radio. Pumped up from the music, I made the half-hour drive from Milford, NH, to the skydiving center in Pepperell, Mass., where my friends Bill and Dave were waiting for me. We laughed and joked nervously as we signed the liability waivers and joined a class of about a dozen students, eager to learn the fundamentals of skydiving so we could pass the tests and make our first solo jumps.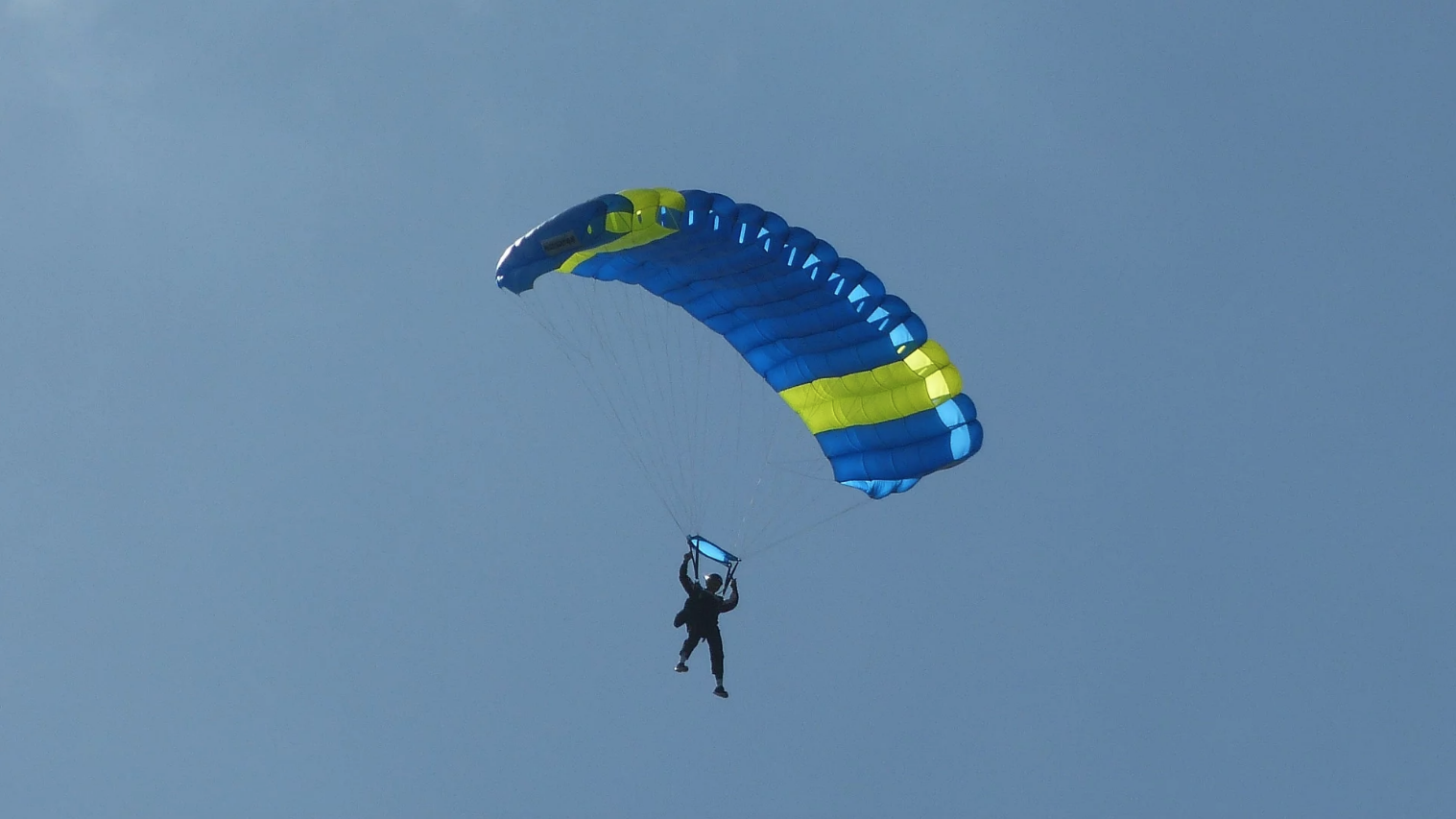 Our trainers were licensed instructors, jumpmasters who had made hundreds of jumps themselves and possessed the knowledge, skills and experience necessary to prepare us for a successful skydive. Likewise, when creating a custom trade show booth, it's important to partner with a seasoned exhibit dealer with years of experience and expertise designing and building custom trade show displays who can walk you through the exhibit design process so that your trade show marketing program soars and doesn't fall flat on its face.
Just as it would have been reckless for me to step out of the open door of that Cessna at 3,500 feet, without an expert having taught me what to do, it would be equally disastrous for an exhibitor to attempt to dive headfirst in to designing a custom trade show booth without first being knowledgeable in the planning, preparation and process surrounding the design of a custom exhibit.
Basic Training
I sat by the open door, the wind blowing against the goggles on my face, the jumpmaster's instructions ringing in my ears: "Step out onto the metal step. Reach out and grab onto the strut. Hang from the strut. Let go. Let go. Let go!" he yelled as we flew over the drop zone. I finally released my grip on the strut and dropped like a stone. The static line (a 15-foot-long nylon strap attached between the aircraft and the parachute) unfurled within a few seconds and yanked open my chute. The square canopy of my parachute instantly filled with air and when I looked up I saw that the lines were twisted. My training instantly kicked in. I spun my body around to untangle the lines so that I could use the toggles attached to them to steer my way down to the drop zone. How would you respond if you arrived at your booth space at a convention or trade show and your 20′ x 20′ custom trade show booth wasn't set up yet? Would you know what to do or who to call?
My ears were blocked from the change in pressure. I was told this might happen. I unblocked my ears so that I could hear the voice coming through the radio in my jumpsuit pocket that was guiding me to the drop zone. I landed near a briar patch at the drop zone and my friends ran over to greet me and laughed at the silly grin on my face as they helped me unbuckle my harness. I jumped a dozen more times over the course of the next couple months, continuing with my training and progressing to a 45-second free fall from 7,500 feet.
So what does all this have to do with creating a killer trade show exhibit you might ask? Plenty. It is all about allowing the experts to educate you on the basics of the design process and then determining what design elements will make up your exhibit. But first you have to have a clear vision of what your trade show goals are and what messages you want to convey with your exhibit.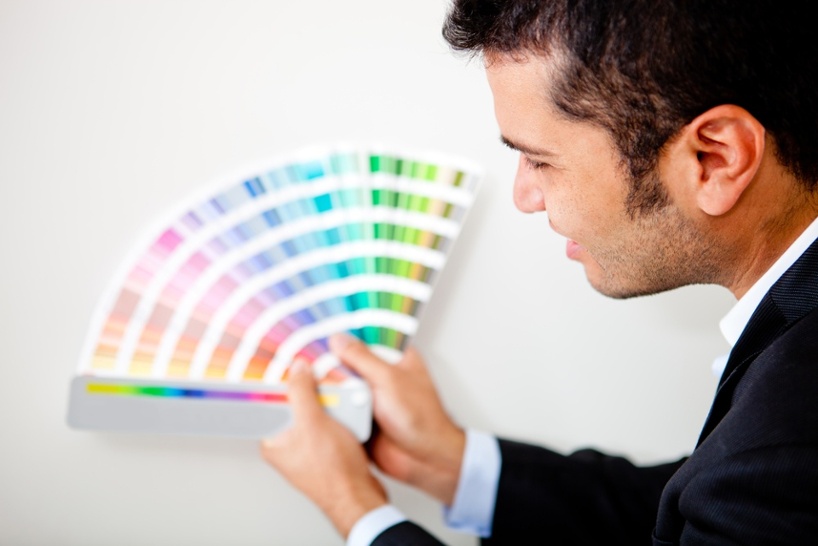 6 Steps to Exhibit Design Success
1. Do Your Homework. 3 key action items: a) Make a list of the key industry events where you plan to exhibit. b) Choose your exhibit layout: inline, island or peninsula. c) Contract your booth space with show management: What size booth space do you need for your shows? Your marketing budget and overall goals will determine this. Figure the cost of booth space to be about 30 percent of the overall budget for each event. Once you've made your events list, chosen your exhibit layout and contracted your booth space it's time to select your exhibit solutions provider. Choose an exhibit company who understands your goals and can deliver the best exhibit solution to meet your needs and your vision.
2. Decide on the Look and Feel of Your Exhibit. What structural design elements do you want included in your exhibit to help tell your story? Do you prefer an open or an enclosed exhibit design architecture? Do you want the feel of your booth to be freeform, straight lines, curved elements, non-symmetrical, symmetrical? Do you want the look to be high-tech, conservative, industrial, minimalist, elegant? What are your preferred colors for your exhibit? What are your company PMS colors? Find exhibits online that you like and jot down what it is you like about them. Some of the many components you can have in your exhibit, depending on the layout you choose are: towers, backwalls, hanging structures, lighting, visitor reception and registration areas, private and semi-private meeting spaces, product demo and presentation spaces, flooring, lighting truss, locking storage, workstations, movable structures such as kiosks and counters, in-booth lounges and in-booth technology.
3. Complete an Exhibit Needs Assessment. This is a questionnaire that you will fill out to help your exhibit provider develop an exhibit design solution that meets your marketing needs. It includes questions such as: What is your target market? What does your company want to achieve by exhibiting at trade shows? For example, gather qualified leads, demo products, educate prospects about your products or services. How many shows a year will you be exhibiting at? Do you want to buy or rent an exhibit? What is the booth size? Material preferences? For example, fabric, metal extrusion, laminate. Does the exhibit need to reconfigure into different sizes and booth types? When is your next show? What is your company's marketing tag line for the audience you are targeting at this show? What is the approved budget and what does it include? For example, exhibit hardware and graphics, carpet, freight, installation and dismantle? What show site services are to be included? What are your corporate branding requirements?

4. Review and Give Feedback on Exhibit Designs. The planning and design process starts once you submit your needs assessment to your exhibit company, which should be three to four months prior to your first trade show. Your exhibit partner will provide you a preliminary draft to show how your exhibit will look. Based on your feedback, they'll then create a line drawing and finally a 3-D rendering of your custom exhibit prior to building it. You'll have an opportunity to make revisions during this process and may be presented with various design options based on your budget and goals. When the exhibit matches your vision, you choose the design you want to buy.
5. Design Your Trade Show Graphics. It's important to consider the following three elements when you're designing your trade show graphics: a) First-tier graphics: brand identification. Basically, this is your company brand and logo and should be the highest sign, large and bold and viewable from at least 20 feet. b) Second-tier graphics: instructional.These graphics should be easily readable from the aisles and are a way to direct the flow of traffic into your booth by pointing visitors to certain areas or product groupings. c) Third-tier graphics: informational. These are short, easy-to-digest messages that communicate important details about your products or services. Equally important to your messages are the color and images you choose for your exhibit. Choose colors that reflect your brand and personality and match your messaging and structural components of your exhibit. Choose images for your booth that reinforce your messaging and are powerful enough to stand alone and draw prospective clients into your booth who won't read the messaging.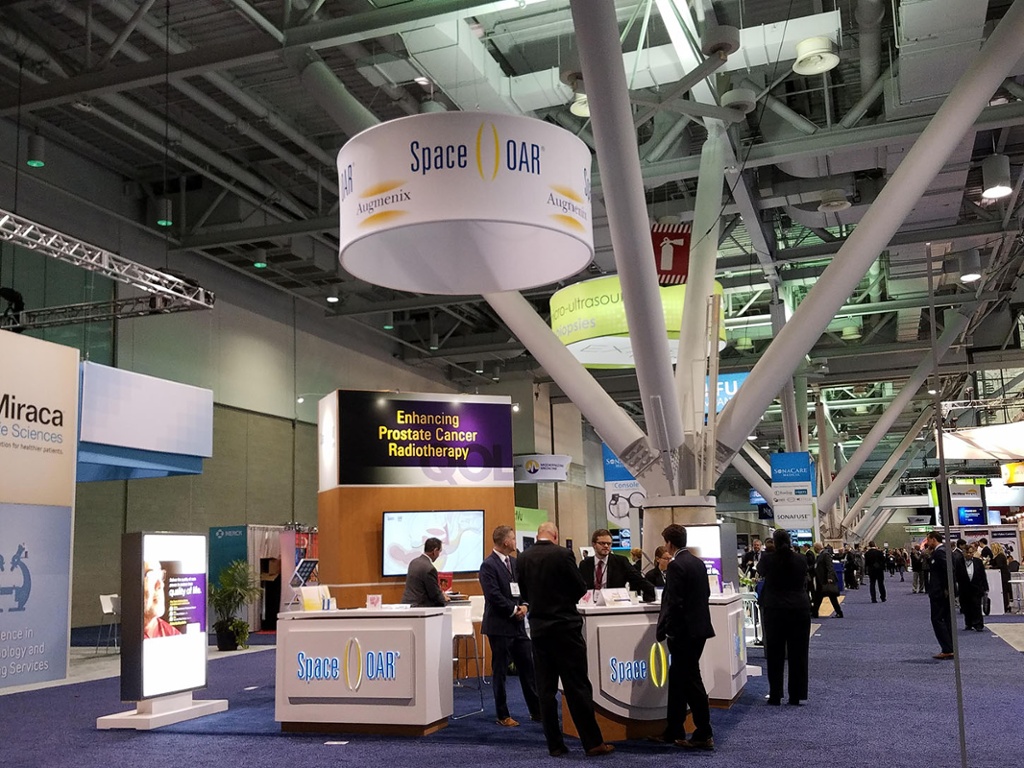 6. Preview and Approve Your Booth. After your exhibit partner completes all phases of the graphic production process, which includes artwork test printing, graphic printing, graphic finishing and graphic fitting, the exhibit framework and graphics are merged to produce your final custom exhibit. You now have an opportunity to preview your custom trade show display at your exhibit partner's warehouse and give it your final approval before it is packed up and shipped to the show.
At Your Service
Once your exhibit arrives at the show, your exhibit partner will work with I&D (installation and dismantle) professionals to assemble your custom exhibit and to make sure your booth is properly handled. They will also confirm the setup and teardown dates and times for your exhibit, and provide the I&D team with booth setup instructions and packing instructions. Your exhibit partner can provide a variety of other trade show services.
So whether it's having a chute packed properly for a first skydive or a custom booth packed properly for its trade show debut, if you do your homework and choose an experienced, knowledgeable company to guide you through the process you can expect to land on your feet.