One way to find out what show attendees really want when they walk into a trade show booth is to ask. That's what CEIR, the Center for Exhibition Industry Research, did. Here's what they found out.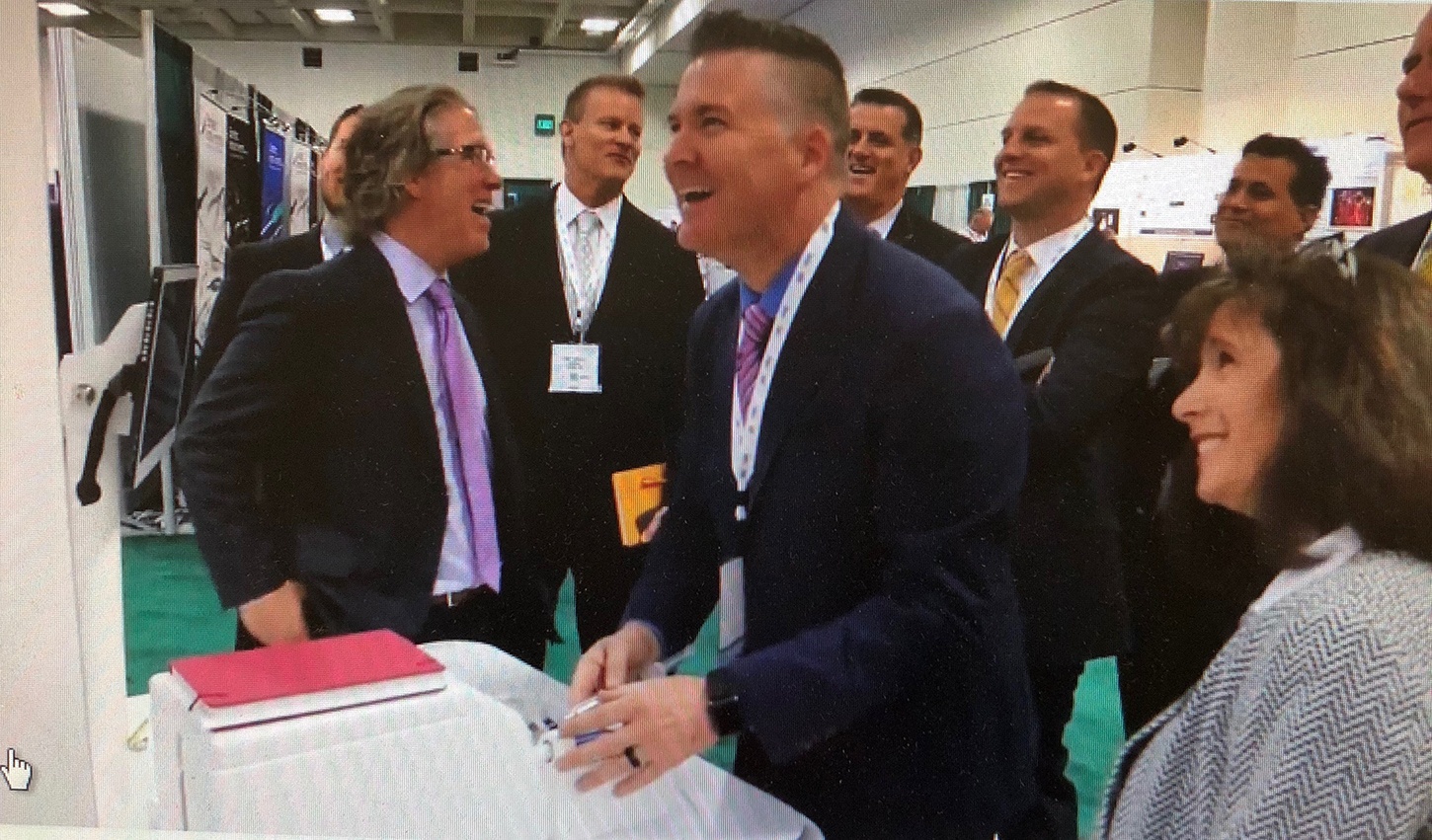 1. Show attendees want engagement.
No, not the kind that leads to marriage vows. The kind that places your products in their hands, entertains and educates, and leaves new prospects with a lasting impression of your brand. It may not lead to marriage but it can forge a new relationship with a prospective buyer.
Why bother? Because booth visitors say that these are the kinds of interactions they enjoy and are receptive to when attending a trade show or conference, according to a CEIR report published earlier this year.
When it comes to giving booth visitors what they want, Augmenix, hit a home run. Show attendees at their booth during AUA 2018, the American Urological Association's annual conference last month, were given the opportunity to try their hand on the company's new procedural simulators and learn how the product can help protect quality of life for prostate cancer patients. Was it a hit with booth visitors? Look at their faces and you decide.
Combine this with CEIR's findings that only a small percentage of exhibitors actually offer some of these types of interactive experiences at their booths, and this puts those who do offer them at a competitive advantage.
2. Booth visitors are captivated by presentations and one-on-ones.
Inviting someone who actually uses your product to be a presenter in your booth and answer visitors' questions based on their own experience is a win-win. Last month, Convergent Dental, maker of the Solea dental laser, did just that during the 2018 American Academy of Pediatric Dentistry Meeting in Honolulu. Convergent had one of their customers, Dr. Andrea Gamble, educating pediatric dentists at their booth. These new prospects were hearing, first-hand, how using Solea on her patients had transformed her pediatric dentistry practice.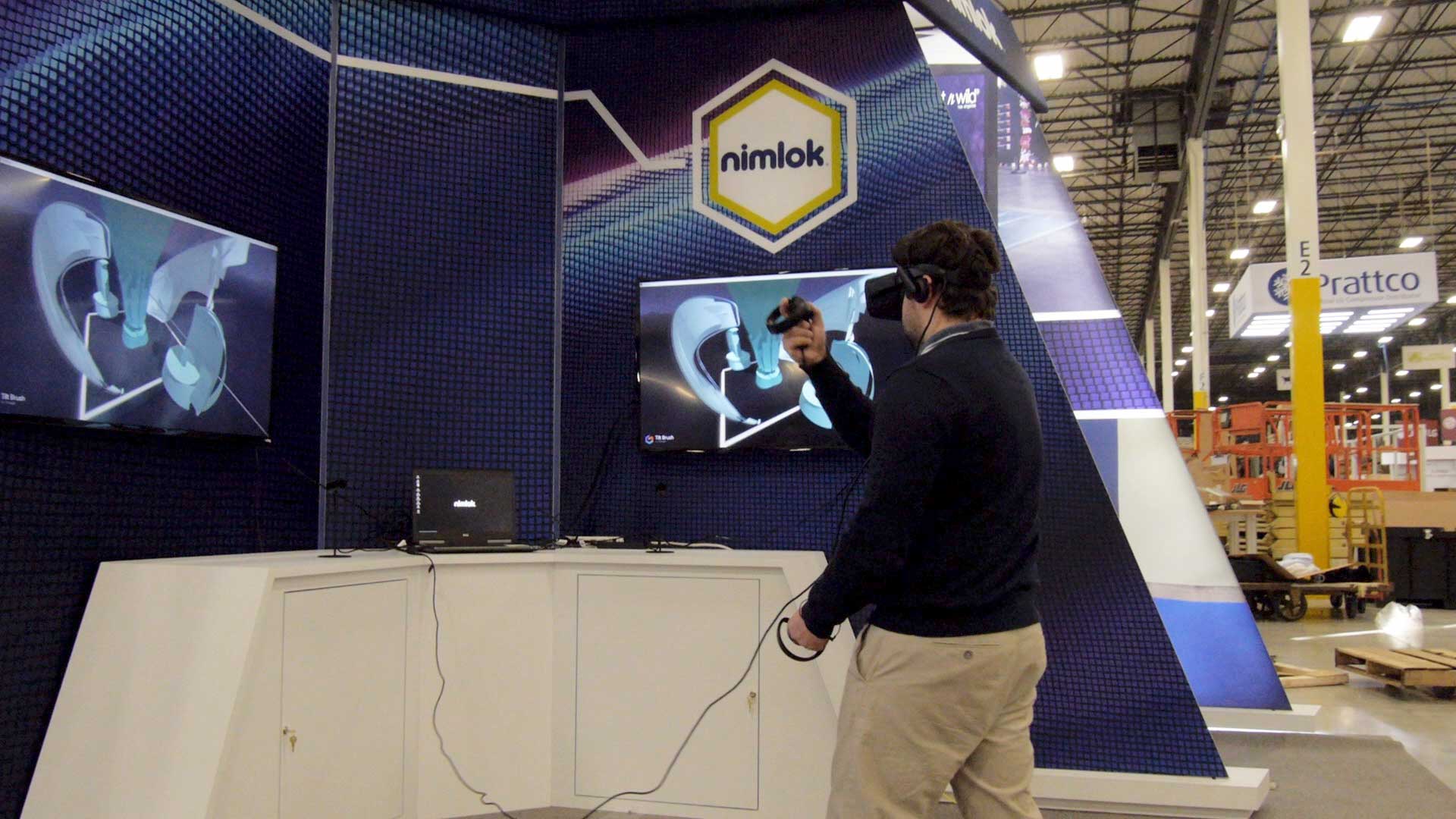 3. Prospects gravitate toward in-booth games and technology.
Interactive trade show booth games and hands-on technology drive booth traffic, capture leads and educate visitors about your company's products and services. If you want to become a better exhibitor, incorporating a game show like Jeopardy! or a trivia contest into your booth design will attract booth visitors and offer valuable branding and messaging opportunities.
Adding fun learning activities like these into your trade show display may be one of the biggest growth opportunities for exhibitors according to the CEIR study. While only 7 percent of exhibitors offer a game in their trade show booth, 67 percent of booth visitors say they interact with games that educate about products.
Here's a bonus infographic that highlights some key findings from the CEIR research on what attendees want.

There are a number of ways you can incorporate hands-on product interaction, live presentations and in-booth games into your exhibit. Schedule some time to visit a trade show display company or speak with an exhibit design expert and tell them you want to transform your exhibit from a static display to an interactive one.
Now that you know what trade show attendees want, why not you use the summer months to implement these proven strategies to re-energize your trade show booth? Just be ready for the stream of new prospects who will be flooding your booth during the busy fall season.
What is the most memorable trade show booth you've visited in recent months? Leave a note in the comments.